David SANTORO is President of the Pacific Forum. He specializes in strategic deterrence, arms control, and nonproliferation. Santoro's current interests focus on great-power dynamics and US alliances, particularly the role of China in an era of nuclear multipolarity. His new volume U.S.-China Nuclear Relations – The Impact of Strategic Triangles was published by Lynne Rienner in May 2021. Santoro also leads several of the Forum's track-1.5 and track-2 strategic dialogues. Before joining Pacific Forum, Santoro worked on strategic and security  issues in France, Australia, Canada, and the United Kingdom. In the spring of 2010, he was also a visiting fellow at New York University's Center on International Cooperation and, in 2010-2011, he was a Stanton nuclear security fellow at the Institute for International Strategic Studies in London.
Crystal PRYOR is Director of Research at the Pacific Forum. Crystal works on nonproliferation in Asia while developing research agendas on technology policy and Women, Peace, and Security. She has researched U.S.-Japan outer space security cooperation, strategic trade control implementation in advanced countries, and Japan's defense industry and arms exports. Crystal received her doctorate in political science from the University of Washington, master's degrees in political science from the University of Washington and the University of Tokyo, and bachelor's degree in international relations with honors from Brown University.
Senior Director, Indo-Pacific Foreign and Security Policy
John HEMMINGS is Senior Director of the Indo-Pacific Foreign and Security Policy Program at the Pacific Forum. He specializes in US alliances and strategic competition, with a particular focus on Indo-Pacific Strategies, the US-Japan Alliance, AUKUS, the FVEY, the Quad, and other minilaterals. Prior to assuming this role, he worked at the DKI-APCSS, a DOD regional center where he lectured, took part in track 1 workshops, and briefed senior members of INDOPACOM, PACFLT, and SOCPAC on topics of interest. Between 2007 and 2019, Dr Hemmings worked on UK-Asia policy at RUSI and the Henry Jackson Society in London. He has given evidence to two separate UK Defence Committee inquiries on the Indo-Pacific and provided bespoke briefings across Whitehall. He is a James Cooke Fellow at the Council on Geostrategy and an adjunct fellow in the Japan Chair at CSIS in Washington DC. His commentary has featured on international media, such as the BBC, Sky, FT, and Telegraph newspaper. His research has been published by various policy and academic journals. He gained his PhD in international relations from the London School of Economics in 2017.
Director for Regional Affairs
Rob YORK is Program Director for Regional Affairs at Pacific Forum. He is responsible for editing Pacific Forum publications, including the weekly PacNet series, the triannual Comparative Connections journal, and the in-depth Issue & Insights series. Prior to joining Pacific Forum, Rob worked as a production editor at The South China Morning Post in Hong Kong. A PhD candidate in Korean history at the University of Hawaii at Manoa, Rob has established himself as a commentator on inter-Korean and Hong Kong affairs, as a regular contributor to NK News and The Daily NK and having been published at The South China Morning Post, War on the Rocks, the Foundation for Economic Education, Korean Studies, and The Journal of American-East Asian Relations, as well as conducting numerous interviews in various media outlets. His research agenda at Pacific Forum includes trade and its relationship with security, media analysis, countering disinformation, and human rights.
President Emeritus & WSD-Handa Chair in Peace Studies
Ralph COSSA has been with the Pacific Forum since 1993, first as Executive Director, then (2001-2018) as President, and now as President Emeritus and WSD-Handa Chair in Peace Studies. He is a member of the ASEAN Regional Forum's Experts and Eminent Persons Group and a founding member of the Council for Security Cooperation in the Asia Pacific's Steering Committee. Mr. Cossa is a political/military affairs and national security specialist with more than 50 years of experience in formulating, articulating, and implementing US security policy in the Asia-Pacific and Near East–South Asia regions. Mr. Cossa served in the U.S. Air Force from 1966 to 1993, achieving the rank of colonel and last serving as special assistant to the commander of the US Pacific Command. He previously served as Deputy Director for Strategic Studies at the National Defense University's Institute for National Strategic Studies and earlier as a national security affairs fellow at the Hoover Institution at Stanford University.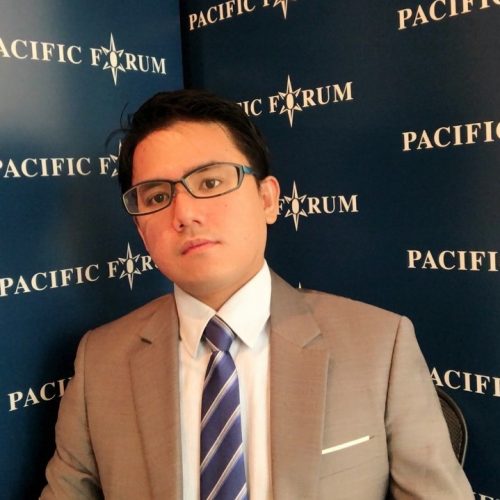 Director for Maritime Programs, Non-resident
Jeffrey ORDANIEL is non-resident Adjunct Fellow and Director for Maritime Security at the Pacific Forum. Concurrently, he is also Assistant Professor of International Security Studies at Tokyo International University (TIU) in Japan. He holds a Ph.D. in International Relations and specializes in the study of offshore territorial and maritime entitlement disputes in Asia. His teaching and research revolve around maritime security and ocean governance, ASEAN regionalism, and broadly, US alliances and engagements in the Indo-Pacific.
Director of Cybersecurity & Critical Technologies
Mark Bryan MANANTAN is the Director of Cybersecurity and Critical Technologies at the Pacific Forum in Honolulu, Hawaii. At the Forum, he currently leads the US Technology and Security partnerships with Japan, Australia, Taiwan and South Korea as well as the Digital ASEAN Initiative that focuses on cyber-capacity building, artificial intelligence, foreign interference, and space diplomacy. He is also the host of Pacific Forum's official podcast, the Indo-Pacific Current.
Director, Young Leaders Program
Adam MORROW is Director of the Young Leaders Program at Pacific Forum. In addition to managing Pacific Forum's next-generation engagements, he provides support on programming related to the Pacific Islands and climate. Prior to joining Pacific Forum, he was a Program Specialist at Sasakawa Peace Foundation USA where he developed the Pacific Islands Maritime Domain Awareness Program. Adam also previously worked as an intern at both the Daniel K. Inouye Asia-Pacific Center for Security Studies and Pacific Forum. He holds an MA in International Affairs from George Washington University's Elliott School of International Affairs, where his research focused on climate security in the Pacific Islands and Northeast Asia. Adam received his BA in Asian Studies from the University of Hawaiʻi at Mānoa. He is currently pursuing an additional MA from the Center for Pacific Islands Studies at the University of Hawaiʻi at Mānoa in Pacific Islands Studies.
Valeria Villasenor-Bruyere​
Women, Peace and Security (WPS) Program Manager​
Valeria VILLASENOR-BRUYERE is a program manager at Pacific Forum, where she supports the organization's Women, Peace and Security programs. She worked previously as Program Manager for the Henry Jackson Foundation and as an International Operations Specialist at the Foreign Agricultural Service/USDA in Washington DC. Valeria has 20+ years of experience in International Relations, International Project Management and Operations, Budget Management, as well as analysis, research, government funding, trade negotiation and cooperation. She's a specialist in Asia Pacific and Latin America. Valeria received her Master of Arts in International Relations from University of Oklahoma.
Jesslyn CHEONG is the Senior Program Manager and has been with the Pacific Forum since August 2014. She provides logistical support for local and overseas conferences. Previously, she was the Program Manager at Georgetown University's Kalmanovitz Initiative for Labor and the Working Poor. She received her BS in International Politics from Georgetown University.
Program and Publications Manager
Carol LI is a Program and Publications Manager at Pacific Forum, where she supports the Director of Regional Affairs and distributes the organization's in-house publications. She also assists in event coordination and program management. Carol has interned for the U.S. Department of State's Bureau of Educational & Cultural Affairs and the East-West Center's Education Program and has conducted research for the Center for Excellence in Disaster Management. Carol is an alumnus of the University of Hawaiʻi at Mānoa's M.A. in Asian International Affairs and Graduate Certificate in Conflict Resolution programs and received her B.A. in Civic Communications & Media from Willamette University.
Director of Development & Grants Management
Brooke MIZUNO is the Director of Development and Grants Management. She oversees all Pacific Forum fundraising efforts and manages all grant proposals, awards, and reports. Previously, she was the Program Coordinator and Administrative Assistant at the Center for Asia-Pacific Exchange. She also worked in the Hawaii State Senate Majority Office for the 2005 session. For her undergraduate studies, Brooke spent two years at Hanover College in Indiana and completed her B.A. in Political Science at the University of Hawaii. Her studies focused on international affairs and women's issues.
Megan TAENAKA is the Development Manager at Pacific Forum. She supports the Director of Development, maintaining Pacific Forum's contact/donor database, membership lists, and donor communication. Additionally, she assists with grants as well as event planning and execution. Previously, she was a student worker at Pepperdine University's Advancement Gifts and Records Department. She was also a Social Media and Community Outreach Intern at the Gardena Valley Japanese Cultural Institute. Megan received her BA in Sport Administration from Pepperdine University.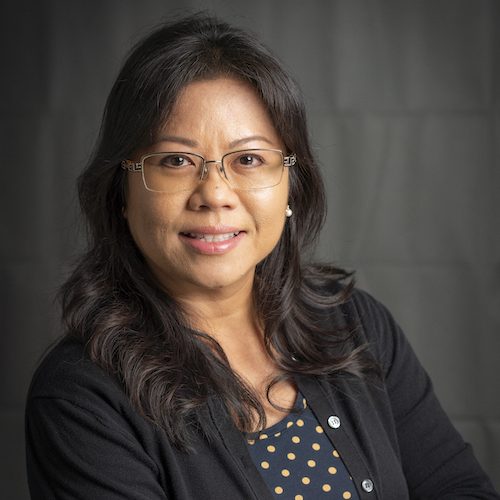 Georgette ALMEIDA is the Executive Assistant at Pacific Forum. She brings a wealth of institutional knowledge and professional experience to this position where she manages the president's schedule and travel arrangements and other support duties.  She also serves as an Alternate Responsible Officer for Pacific Forum's Exchange Visitor Sponsorship Program and provides guidance to new resident fellows in obtaining J-1 visas as well as provide support in their pre-arrival/intake process.
Chief Financial Officer & Finance Manager
Denise EILAND serves as Chief Financial Officer and Finance Manager for Pacific Forum, overseeing all accounting and financial operations, as well as business and trust bank management.  She also manages  payroll operations for internal staff and processes honorarium for consultants.  Working in accounting and finance for over 35 years, Denise has experience in the public and private sectors, as well as with non-profit organizations.  She brings a wealth of knowledge from her prior work as an Assistant Controller and Executive Consultant for various  onshore/offshore oil and gas corporations (Exxon, Marathon, SilverBow Energy and more); performing system implementation, software conversion and upgrades for various corporations.  Denise formerly served as Treasurer for the NAACP Hawaii Chapter and member of the Ladies Oriental Shrine of North America.